Episodes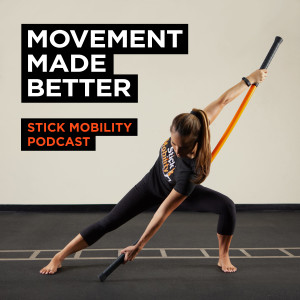 Monday Apr 19, 2021
Monday Apr 19, 2021
Check out this week's podcast episode featuring Blake Gourley.
With a Masters Degree in Sports Performance, 12+ years of experience in competitive rowing, 10+ professional certifications, and several published articles under his belt, Blake's goal is to help as many rowers as possible. 
For the past 12+ years, he has been working with clients ranging from high-performing athletes with no limitations to clients transitioning out of injury. He strongly believes that no matter where you are currently, there's always a way to improve. You aren't broken.
Blake has held internships with Stanford Sports Performance and Mike Boyle Strength and Conditioning (voted the #1 gym in the USA). He spent 9 years coaching high school rowing and was the Strength & Conditioning Coach for the Santa Clara University Men's Crew Team for 2 years. He is currently the Injury & Performance Management Consultant for the Los Gatos Rowing Club, and a board member & associate professor for the Personal Training Certificate Program at West Valley College.
In this podcast we discuss:
00:00 - Intro
02:59 - Competitive rowers - A growing demographic
05:30 - Rowing applications - Sculling and Sweep
08:48 - Programming for rowing clients
12:04 - Stick Mobility for improving rowing pelvic positioning and stroke
13:59 - Rowing - much more than an upper-body exercise.
15:08 - Measuring leg strength as a performance indicator
16:56 - Coordination
19:28 - Grip strength and rowing technique
26:15 - Tips and advice for beginner gym rowers
28:28 - Proper rowing back positioning 
29:22 - Foot sequencing for efficient rowing
31:06 - Recommended strokes per minute ranges
32:48 - Breathing patterns and bracing
35:32 - Testing anaerobic capacity on a rower
36:32 - End range rowing mechanics
37:49 - Current projects
38:57 - Recovery
More from Blake:
https://www.instagram.com/rowing_strength/
https://www.rowingstrength.com/